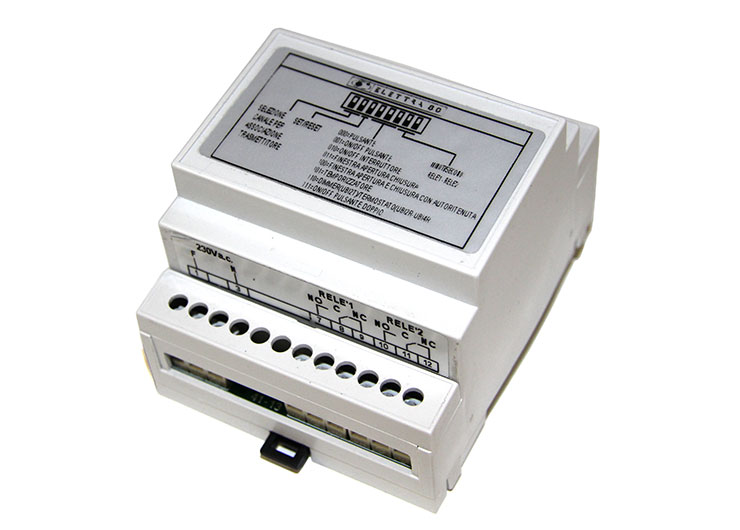 Multifunctional programmable device for the demotics
UBIFREE is a domestic automation system able to satisfy particular needs of the customers regarding the command and control of devices used in houses and tertiary sector.
It is made up of many boards intercommunicating through a Digital Bus, which enables to create an electric plant that respects the choices and needs of the client.
The UBIFREE system can be easily implemented in existing old plants, transforming them in new more technologic plants able to grant security, comfort and energy efficiency.
The main feature of UBIFREE is the possibility to control all devices connected through wireless and no-batteries commands. In this way, it is possible to insert point of command even where there is no possibility to put electric cables.
Data Sheet
Model: UBI 2R-R HV
Supply power: 230V AC, 50Hz
Absorbed Power: 1,5 VA
Dimension (mm): Height 71,3 x Width 90,5 x Depth 62
Isolation class: 2nd class
Working temperature: 0°C +55°C
Case temperature: 60°C
Warehousing temperature: from -40°C to +80°C
IP Level: IP20
Cables fastening type: Type Y (cables connection from qualified employees)
Complementary characteristics of operations: Type 1B
Software type: A class
Outputs resistive relays: 6A 250 VAC, inductive 1A 250 VAC
Conformities mark: CE