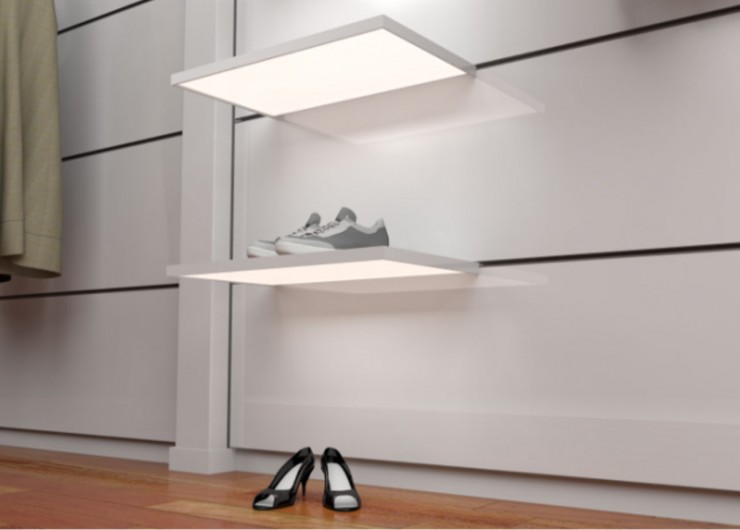 Electrified profile for exposure walls
SUEL is a support system for luminous shelves; it is electrified with low voltage and is largely used in the lighting of exposure walls. It is characterized by different innovative elements that make it so versatile.
Entirely realized in aluminum and available in different sizes so that it can be adapted to any outfitting. Due to its elegance and dimension, SUEL allows the use of creativity to customize the exposition environment meeting the modern architectural needs.
Data Sheet
Voltage 24 VAC
Maximum electricity 16A
Power 400 VA
Working temperature -20°C -40°C
Weight 1,7 Kg/m
Characteristics
Standard Length 6000 mm
Extension Through rapid insert
Protection short circuit Yes
Silver-plated conductors Yes
Color Silver/Black On demand
Mechanical Characteristics
Suel Profiles
Power plug for SUEL 24V – 6A
Left finishing cover
Right finishing cover
Copper conductors – diameter 4mm 16A