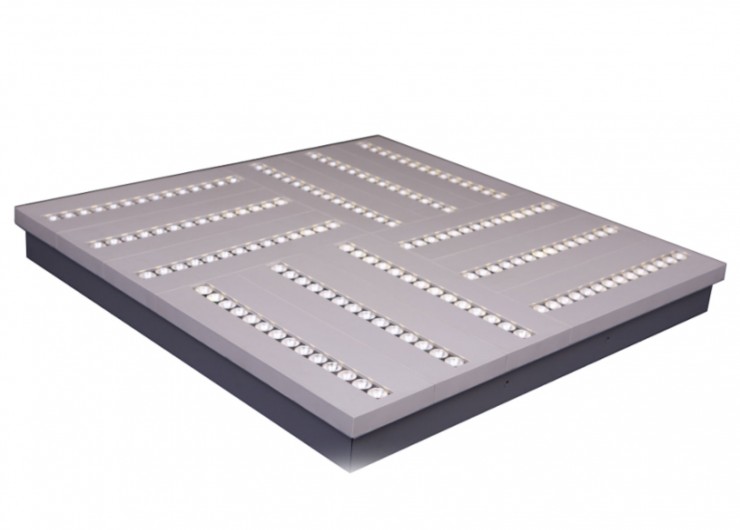 Modular Ceiling light with domes
LED ceiling light are produced employing high quality components and high efficiency LED. The innovative light diffusion system allows a homogeneous enlightenment of the environment, able to satisfy the every day needs.
LED ceiling lights can be tailored on the demand of the client, specifying dimension, color temperature and power.
Data Sheet
Voltage 24 VDC
Maximum electricity 1,4 A
Maximum Power 35 W
Working temperature -20°C – 40 °C
Charateristics
Maximum width 1200 mm
Maximum length 600 mm
Color White
Maximum temperature color 4400 K
Luminous Flux 580 LUX at 1000